Kamala Harris who is currently serving as the 49th vice president of the United States, alongside Joe Biden, is the United States' first female vice president, the highest-ranking female official in U.S history, and the first African American and first Asian American vice president.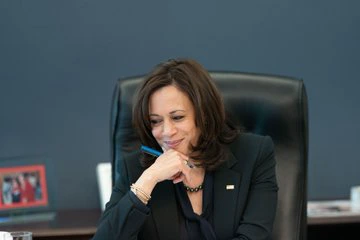 Kamala Harris has said on her twitter handle that she spoke to the Director General of the World Trade Organisation (WTO), Dr. Ngozi Okonjo-Iweala of Nigeria pertaining America.
She revealed the content of her discussion with the director-general, stating that grace was an agreement from both parties to advancing the international trade for recovery and equitable economic growth. Other issues discussed were human rights, incest in the environment, investment in health and technology, which will result in spurring development prosperity for the American people.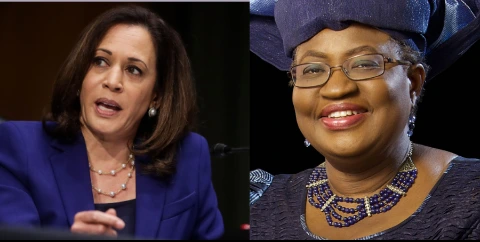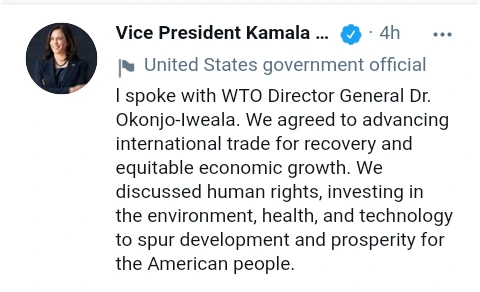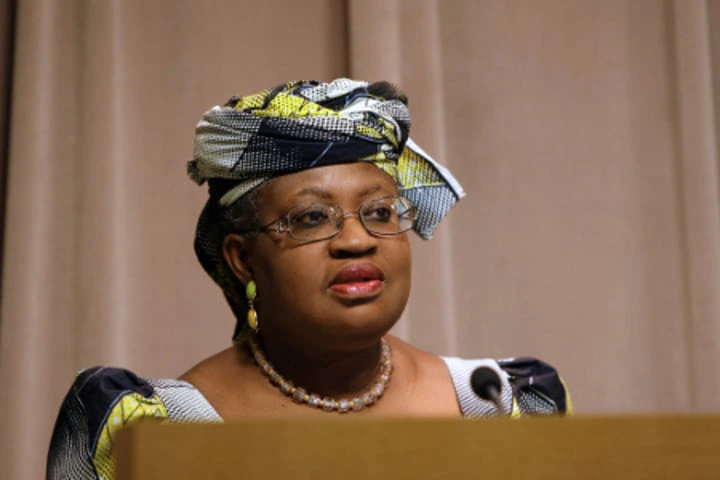 Dr.Ngozi Okonjo-Iweala of Nigeria is the recent Director General of the World Trade Organization (WTO),