President Muhammadu Buhari has blown hot as he expressed his anger over the abduction of over 300 Schoolgirls in Zamfara and other parts of the country where bandits are attacking citizens.
It is no longer news that terrorism in Nigeria is getting out of control with several cases of kidnapping and killing of innocent people in some states such as Niger, Katsina, Kaduna and Zamfara. Recall the latest incident that happened on Friday at 1 a.m when bandits stormed Zamfara and abducted more than 300 Schoolgirls.
The report has it that, President Buhari has reacted by issuing a warning to all bandits. He said, "You are not more than my government."
He further stated that bandits should not take his restrain move as a sign of fear or weakness because his government is doing so in a bid to protect the innocent citizens in the region.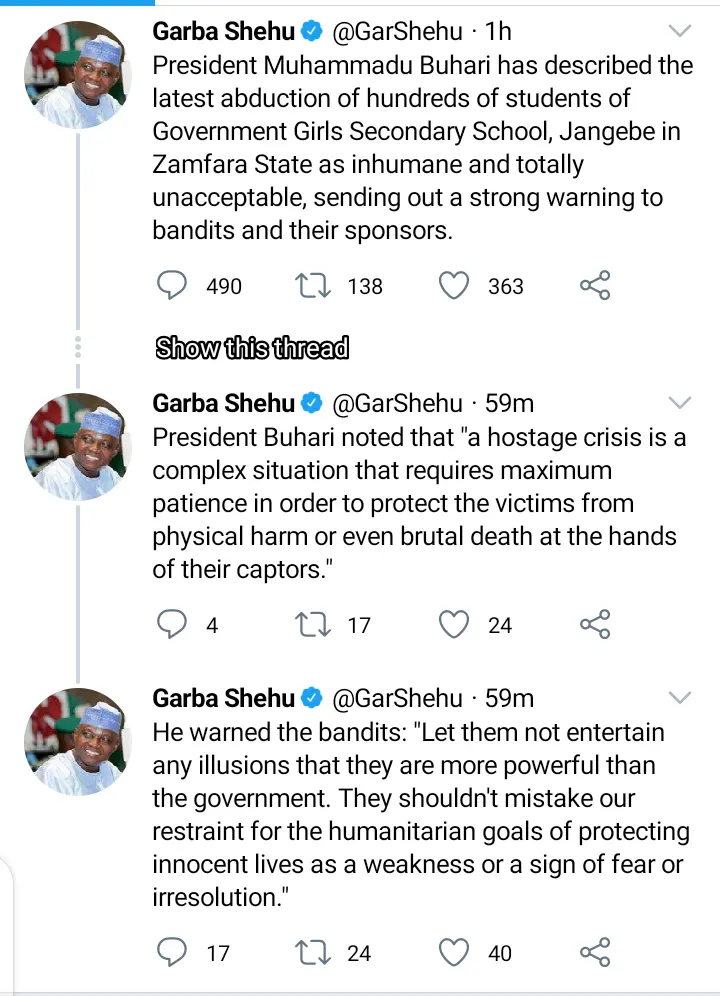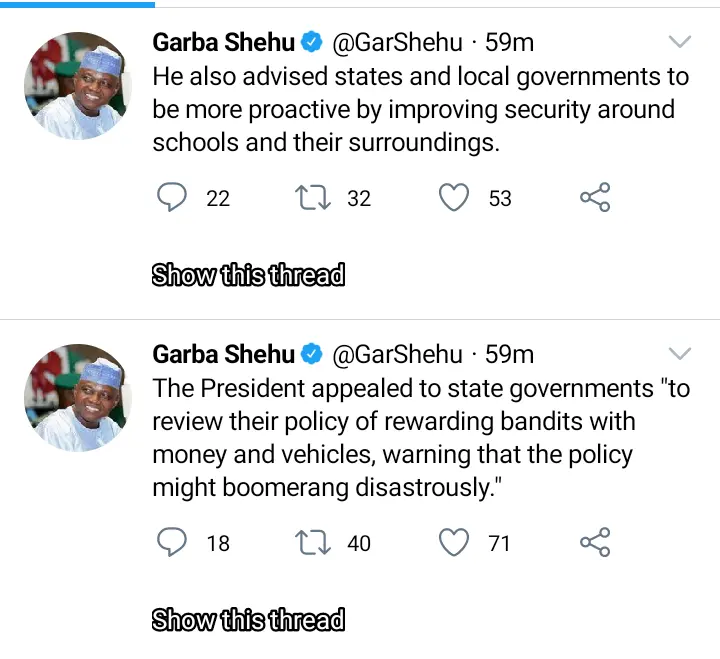 Furthermore, Buhari still explores that, "All states involved should review the reward program for a better one because the move might bring up more bandits which will make the attacks increase more as days go by." He encouraged states and local government to work hard by protecting schools and their environment to stop any further attacks by terrorists in their states.
It was gathered that his statement caused lots of reactions by twitter users. Read people reactions below: