The game of Football brings joy, sorrow all at the same time, but it can be denied it is the most loved sport in the whole world. Watched by both young and old, male and female, the only sport that can unite a whole nation.
Today in this article I will be telling you about the football match that was played for just six minutes. This happened on the 5th of January 2005 in La Liga, the game was between Real Madrid and Real Sociedad, it was played in the Bernebeu and the game was six minutes long.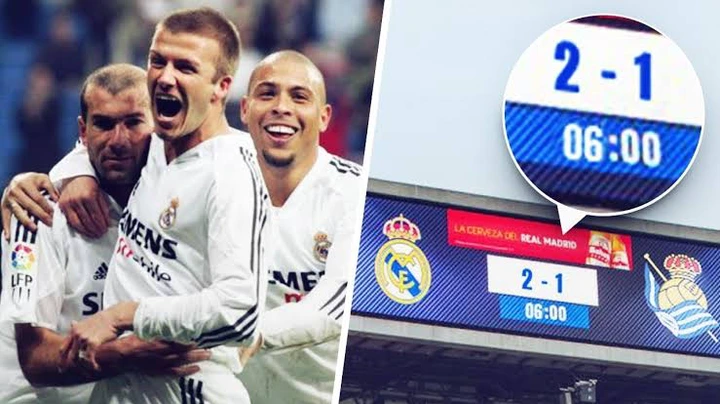 That's right the game started in the 87th minute with four additional minutes, this is because the previous 86 minutes 20 seconds had already been played weeks earlier. The reason the match was six minutes long was that someone who claimed to speak in the name of Basque separatist group ETA told the newspaper 'Gara' that a bomb would explode at the stadium at 9 pm. Kick-off was at 7 pm and, by this point in the match, it was around 8:45 pm.
The referee had to call off the game and over 70,000 spectators who came to see the game had to be evacuated from the stadium and it later turned out the bomb scare was a false alarm. The two teams agreed to complete the match and the fans came back also to watch the match. Previously the match was stopped at 1-1, but Madrid later went on to win the game, it ended 2-1. Ronaldo was brought down in the box, while zidane took the spot kick to send the fans into wild celebration.