Some hours ago, it was made known that President Muhammadu Buhari had just travelled to London, the United Kingdom for a routine medical check-up and treatment.
He has recently been trending as people blast him for leaving the country when there are several hospital facilities and equipment.
This is coming after he left the country for the United Kingdom and he had sent a strong warning to some group of people.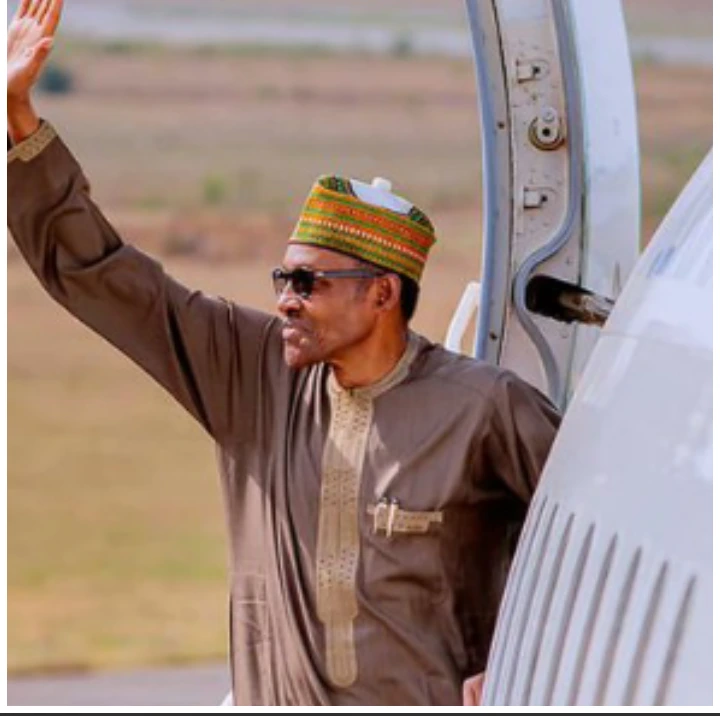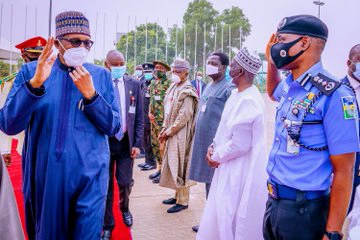 According to President Muhammadu Buhari's aide known as Garba Shehu, he revealed that the President has condemned the attempt of militants and terrorists who are seeking to plan a coup against the democratic government.
This is because the act is unacceptable to every democratic government in the world, a new leader has just been elected into the neighbouring West African country and this has caused a lot of agitations from violent the region.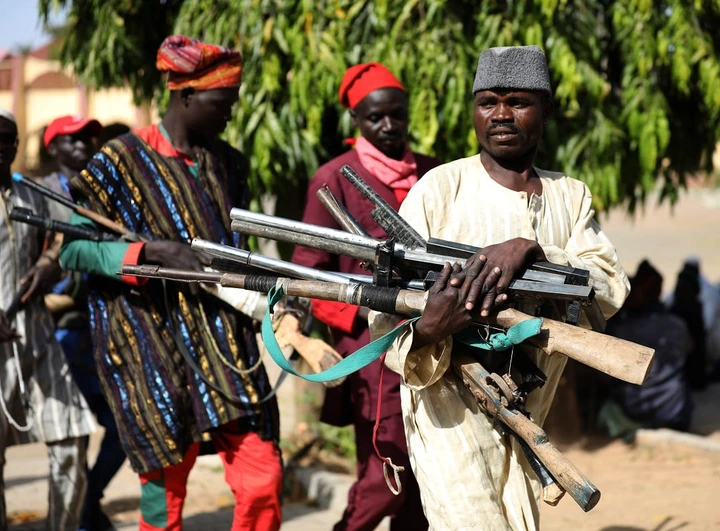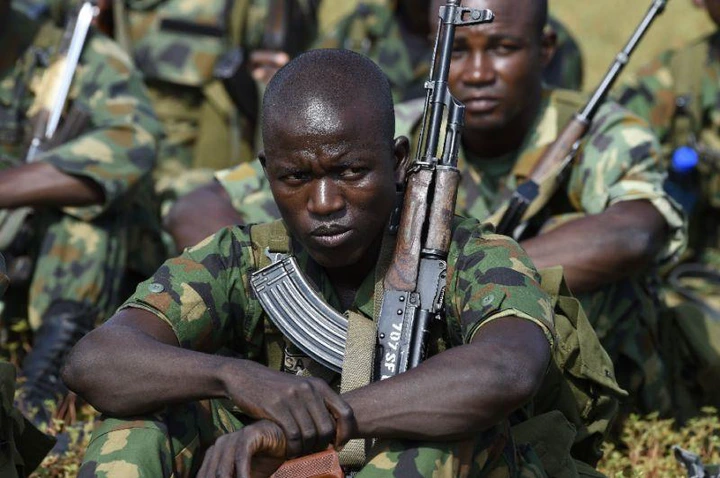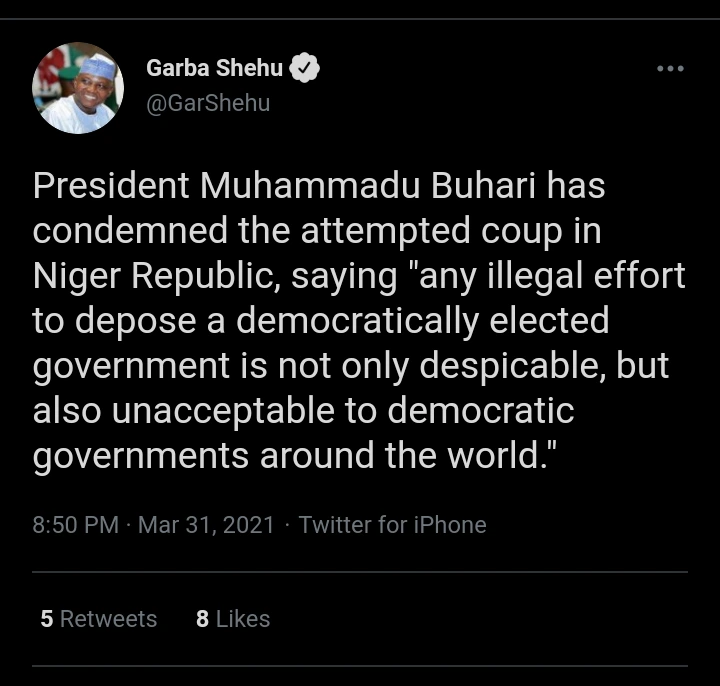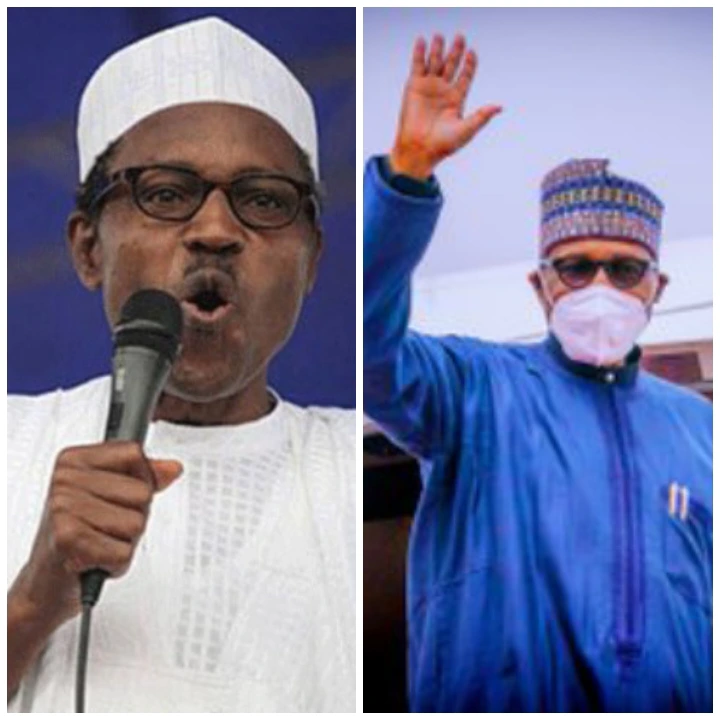 Many Nigerians must have been expecting the President to send some encouraging messages as regards ways to bring peace, unity, sudden economic development in all sectors and immediate destruction of criminals/ terrorists and bandits.
See some reactions: