A Nigerian Lady, Igbo Amarachi Esther who just completed her service celebrated with her mother after completing her NYSC. The young lady on her Facebook post said that her University Education was possible due to the proceeds gotten from selling African Salad (Abacha).
Esther took to social media and wrote on a Facebook group named Igbo Rant HQ, She said "Good evening people do you remember ur favourite Abacha seller, she made it, she got the cert. I promised to make Mum proud when I entered the University and I really Thank God for Today, I made her happy. Our Abacha money was not in vain, it was not easy, but today am grateful lord. Thank you Jesus for life. I want to say thank you Jesus.
"Congratulations to my mum u r a strong woman, Congratulations to myself, my Abacha business was not in vain tooo. God's protection and mercy was there all thank you Jesus. The story is big, all I have to say is thank you lord.
"I got the certificate Mama, as far as am the first to bring this certificate to my family Igbo Kenneth, I wish my siblings bigger ones to come Amen. They will wear their own Uniform in bigger style Amen. To all ex corps members, favour awaits us. Congratulations to me, Amy Special Abacha- ASA. Ex Coppers Amy Abacha.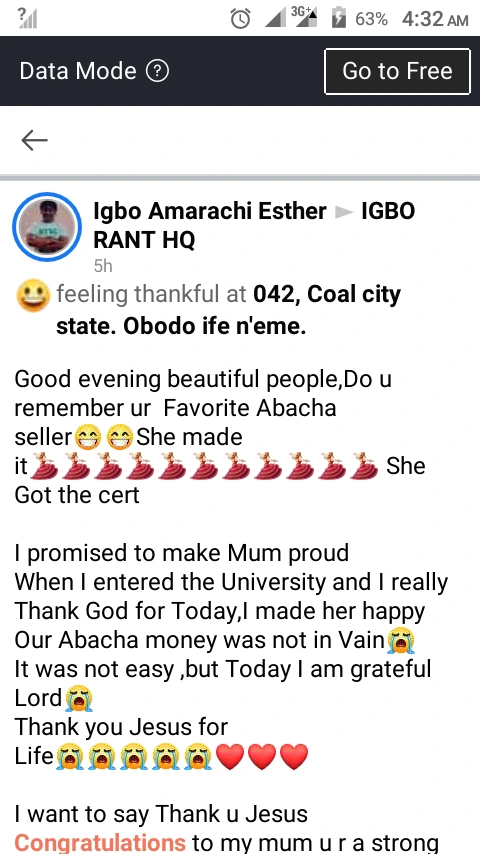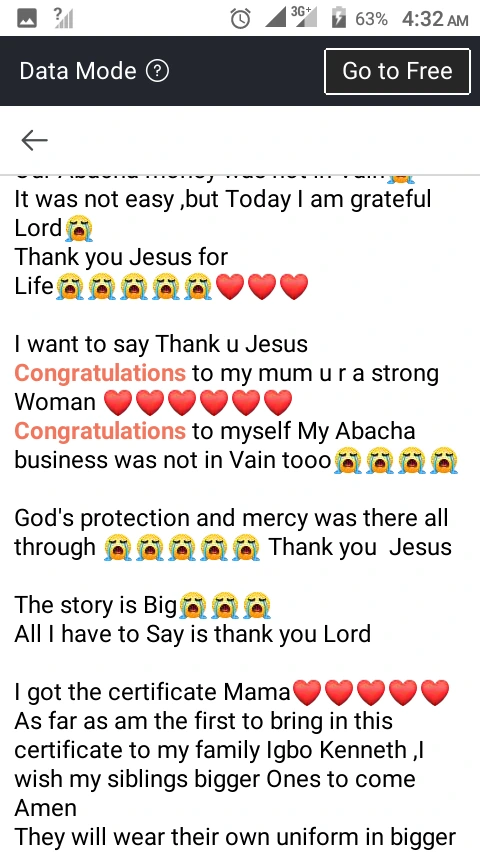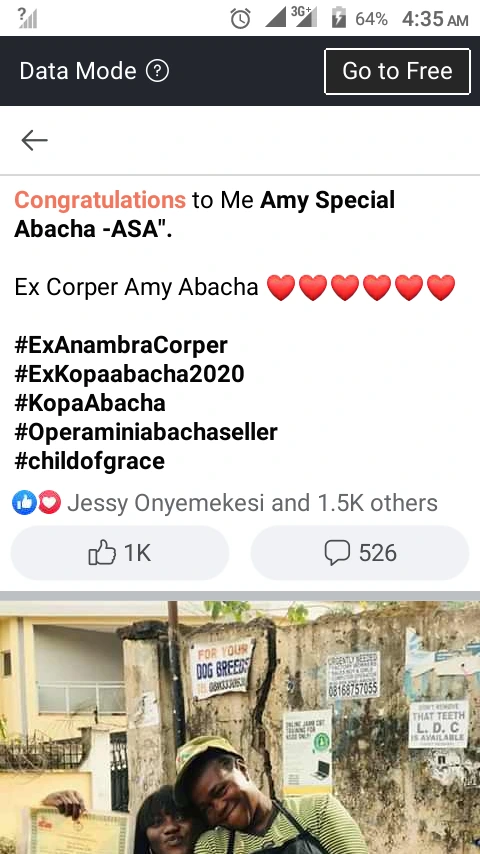 See pictures below: