The vice-president of the Federal Republic of Nigeria Prof. Osinbajo in his latest message to Nigeria has spoken about the relevance of peace and stability in the country.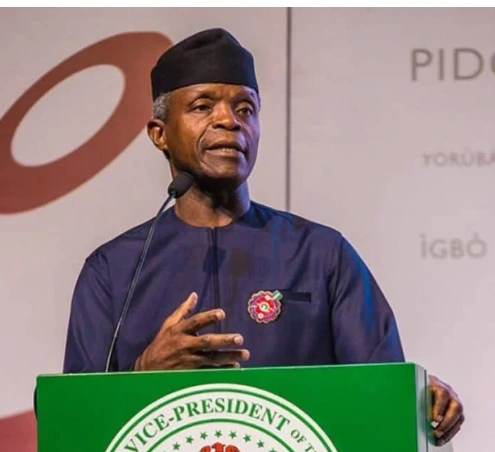 Prof. Yemi Osinbajo said that every Nigerian has the right to live in peace and safety, no matter where he is, or where he lives. Safety should be a priority that every Nigerian should work towards too.
The vice-president made this remark while speaking about the recent intertribal clash between the Hausa Fulani people living in Oyo state, and the Yoruba's.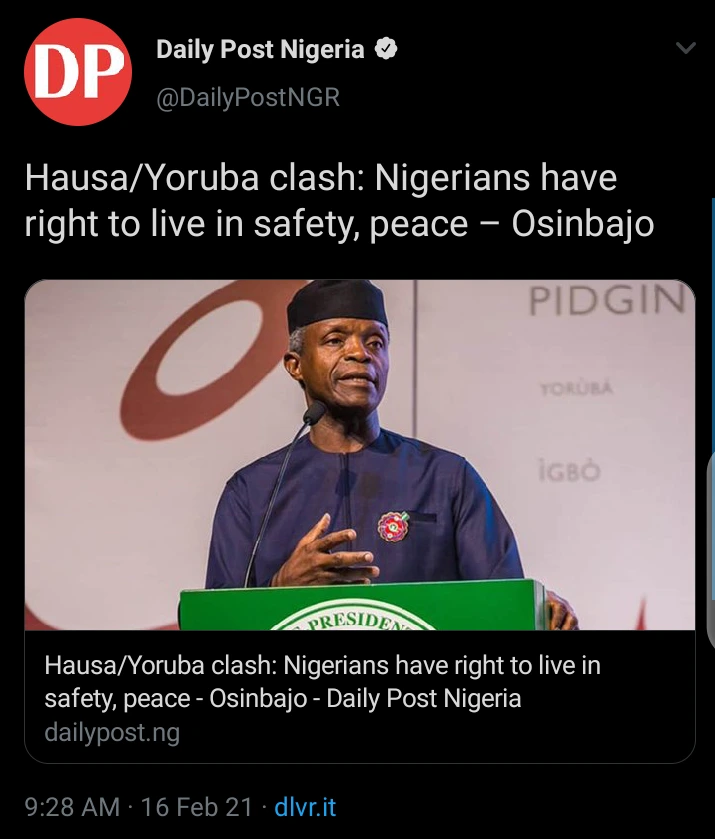 Reports have it that four persons lost their lives during the clash, as several houses were set ablaze. The vice-president said the Shasha community represents Nigerians unity, therefore disagreement between the indigenous people and other tribes should be avoided.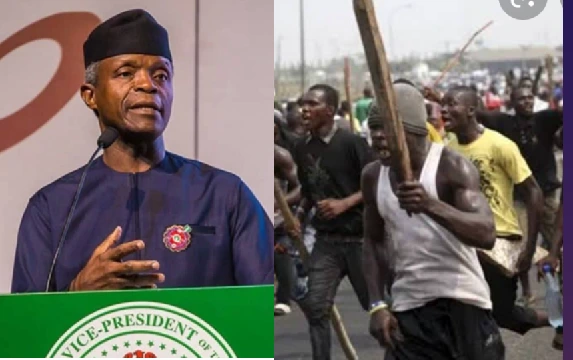 Prof Osinbajo tweeted "Shasha Market has been a meeting place for businessmen/women bringing foodstuffs from all works of life to the southwest for decades."
He concluded by saying that every Nigerian has the right to live happily, enjoy and work freely under the law.
The Vice-president in his speech wasn't pleased with the turnout of the event in Shasha.