The arrests of the former governor of Imo State Rochas Okorocha are still a major topic of concern.
Well, a political group in Imo State, Known as Orlu Political Consultative Assembly (OPOCA) has given Mr Rochas Okorocha a choice to make amends or risk losing his seat in the Senate.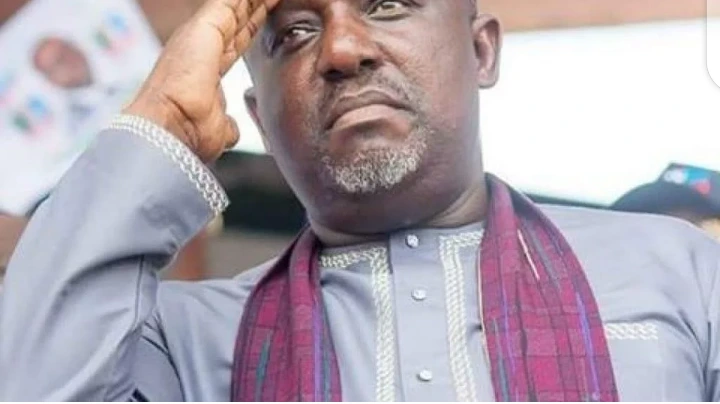 The group has demanded that a formal apology from Rochas Okorocha be sent to Governor Hope Uzodinma. According to the group, he should apologize for allegedly using abusive word's against the good people of Imo State or face a recall from the Senate.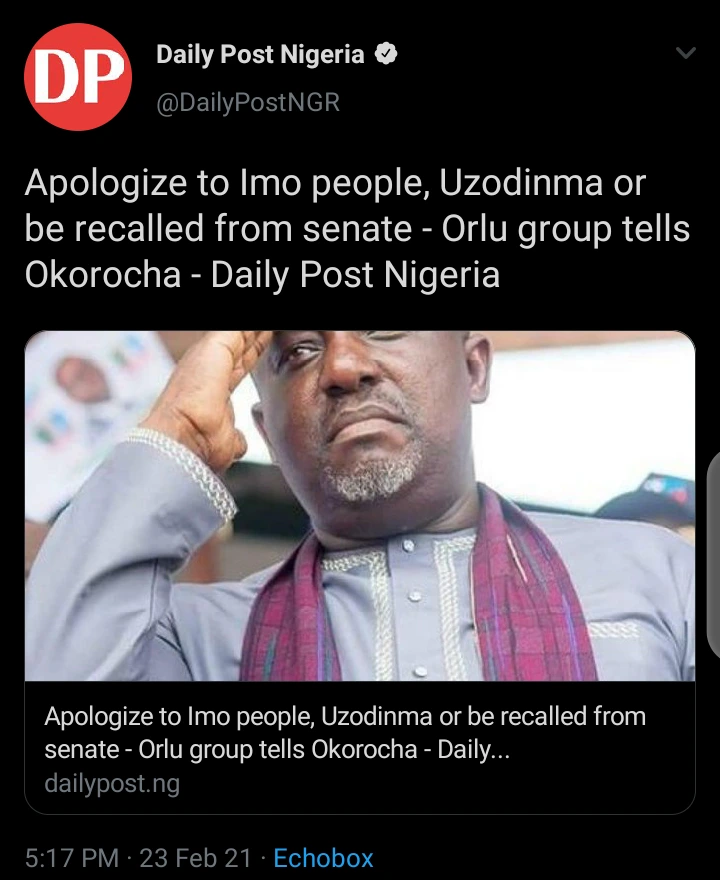 The group has threatened to take their demands to court, to get legal backing of their demands. They however gave him between now and the next 48 hours to tender an unreserved apology for attempting to use thugs and break into the property of his wife, sealed by the executive governor of Imo State.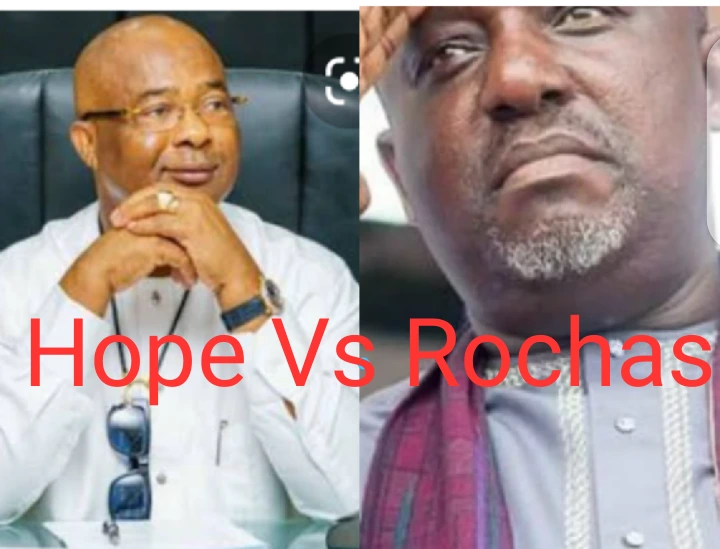 The group said they've kept a close eye on the former governor since he left office as the governor of Imo State, and his last act on Sunday, is the sum of it all. He has less than 48 hours to apologize to Governor Hope Uzodinma.