The English Premier League is regarded as the most entertaining league in the world. It is also the second most-watched league behind the Spanish La Liga.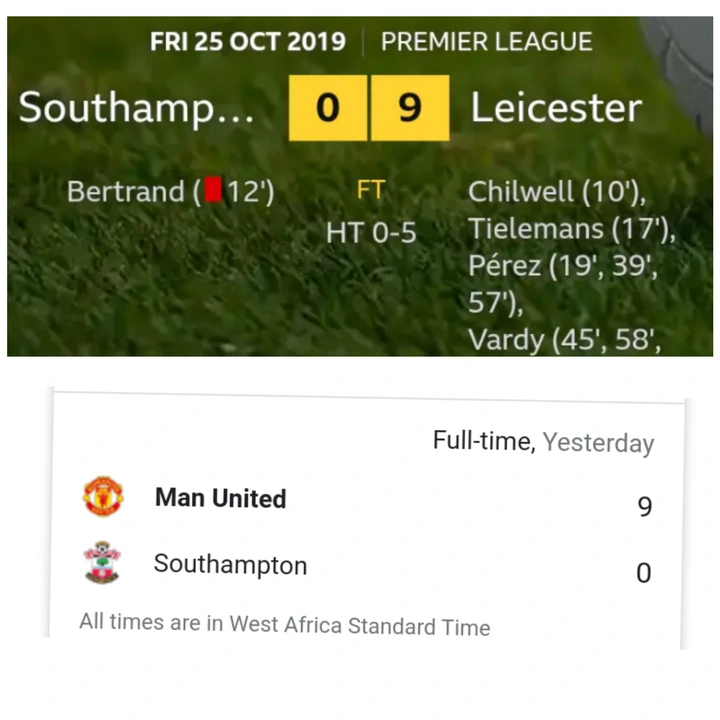 This is not because its the League of the English man but because of the entertainment it brings to us, the suspense we are always at whenever we watch it and of course the magic which happens on the pitch.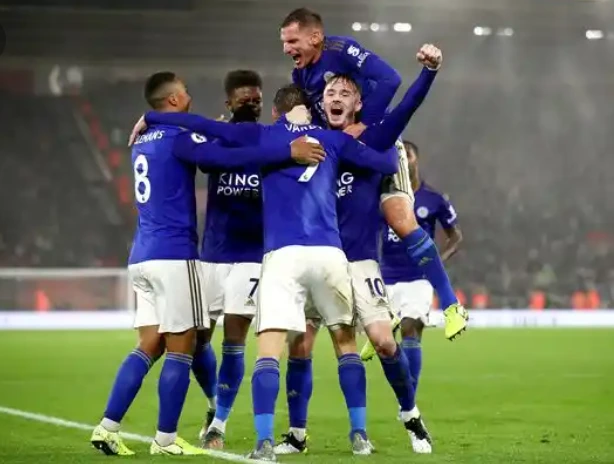 Last night, Southampton lost their match against Manchester United shamefully having lost by a nine goal margin. This is not the first time it has happened in the history of the club. This club is the same club which has proven to be the underdogs in matches against big clubs in the English Premier League.
Going down memory lane, back then in the 2019/20 season, it was a match between Southampton and Leceister city at St. Mary's stadium on the 25th day of October, 2019.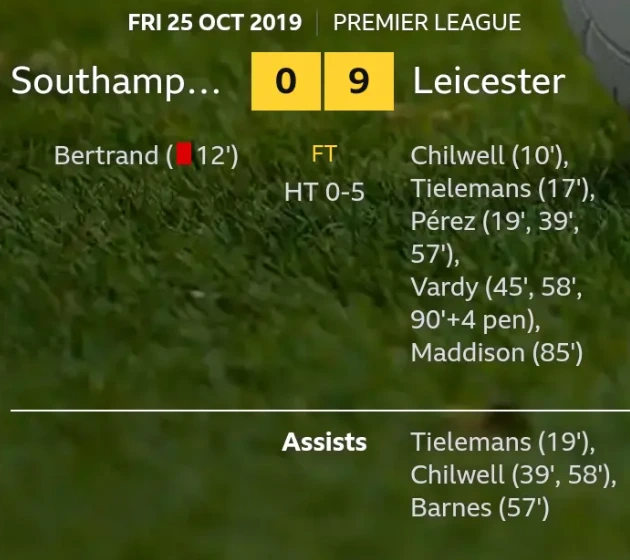 In this article, we are not going into details of the loss rather we noticed what happened before the thrashing of the club began. In 2019, at the 12th minute, Southampton's player Bertrand was sent off. This was the beginning of what ended as a very shameful defeat at home.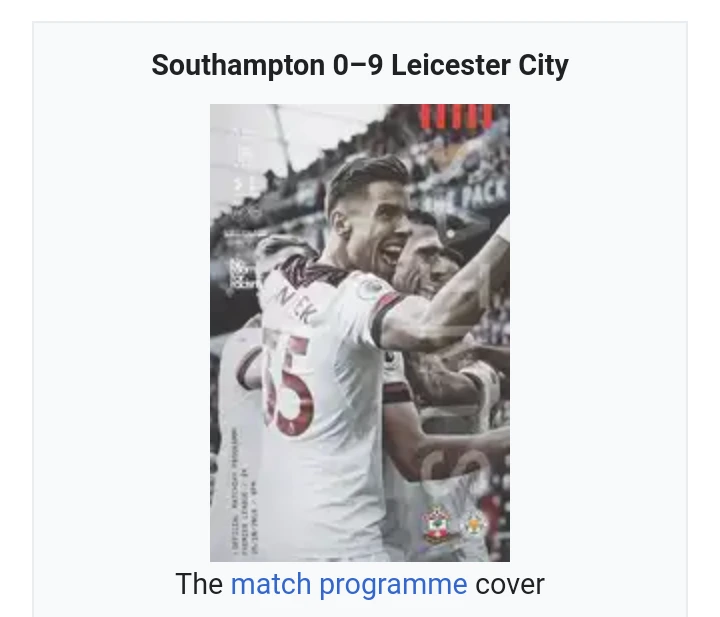 Just last night, the same event occurred. Manchester United had their moment after a Southampton player was sent off in the 2nd minute (Alex Jankewitz) and a late dismissal for Jan Bednarek.

Then the shame rained down, Cavani and Wan-Bissaka scored in the first 45 minutes. The rest is history. This defeat because of red cards has shown that the Southampton manager has no plan B when things go horribly wrong.