Kande Gao is a Chinese-born journalist who writes and speaks fluently in the Hausa language. Apart from writing and speaking in the Hausa language, in most of her posts on social media platforms, most especially on her Facebook account, Kande Gao dresses in Hausa traditional modes of dressing.
In an interview with a BBC Reporter some years back, Kande Gao said she studied the Hausa language in her high school studies. According to her, she has a passion for African languages and decided to study the Hausa language after finding out that it is one of the largest languages in Africa.
She first obtained her first degree in the Hausa language in one of the Universities in China, she came to Nigeria to further her education at Bayero University Kano.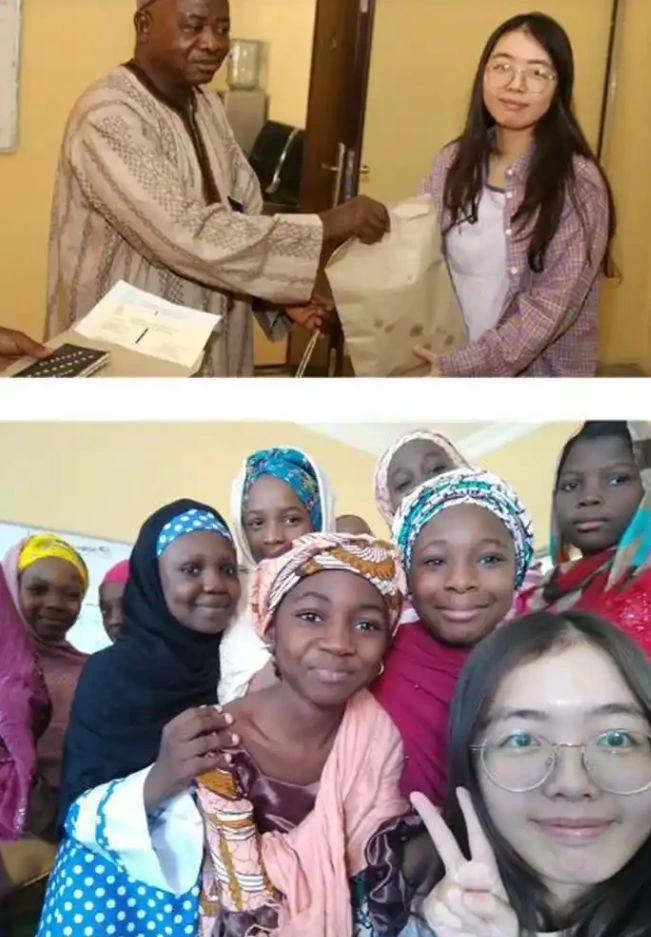 Today, Kande Gao is very successful in her quest as she can write and speak fluently in Hausa language. She can write even better the many real Hausa people. See some of her posts in Hausa language through her Facebook account.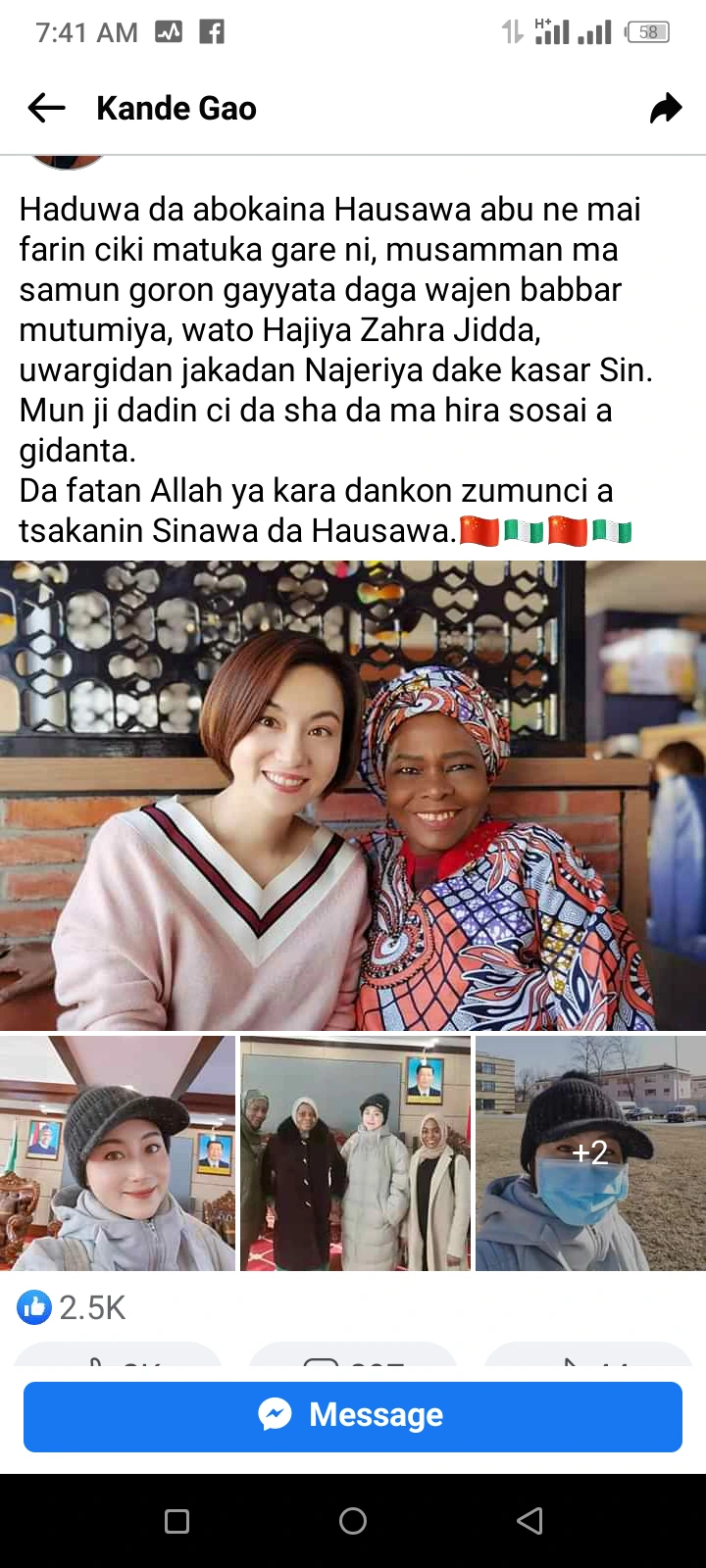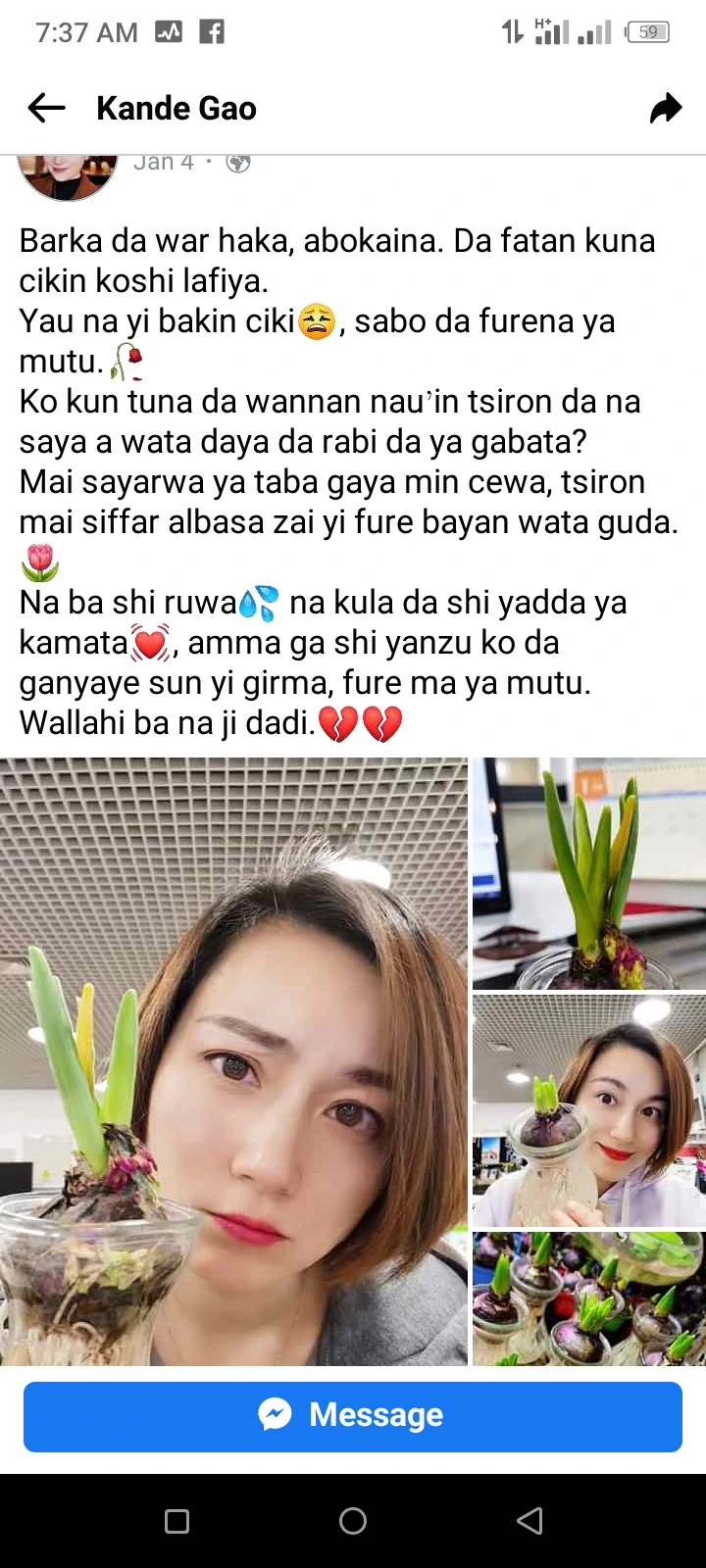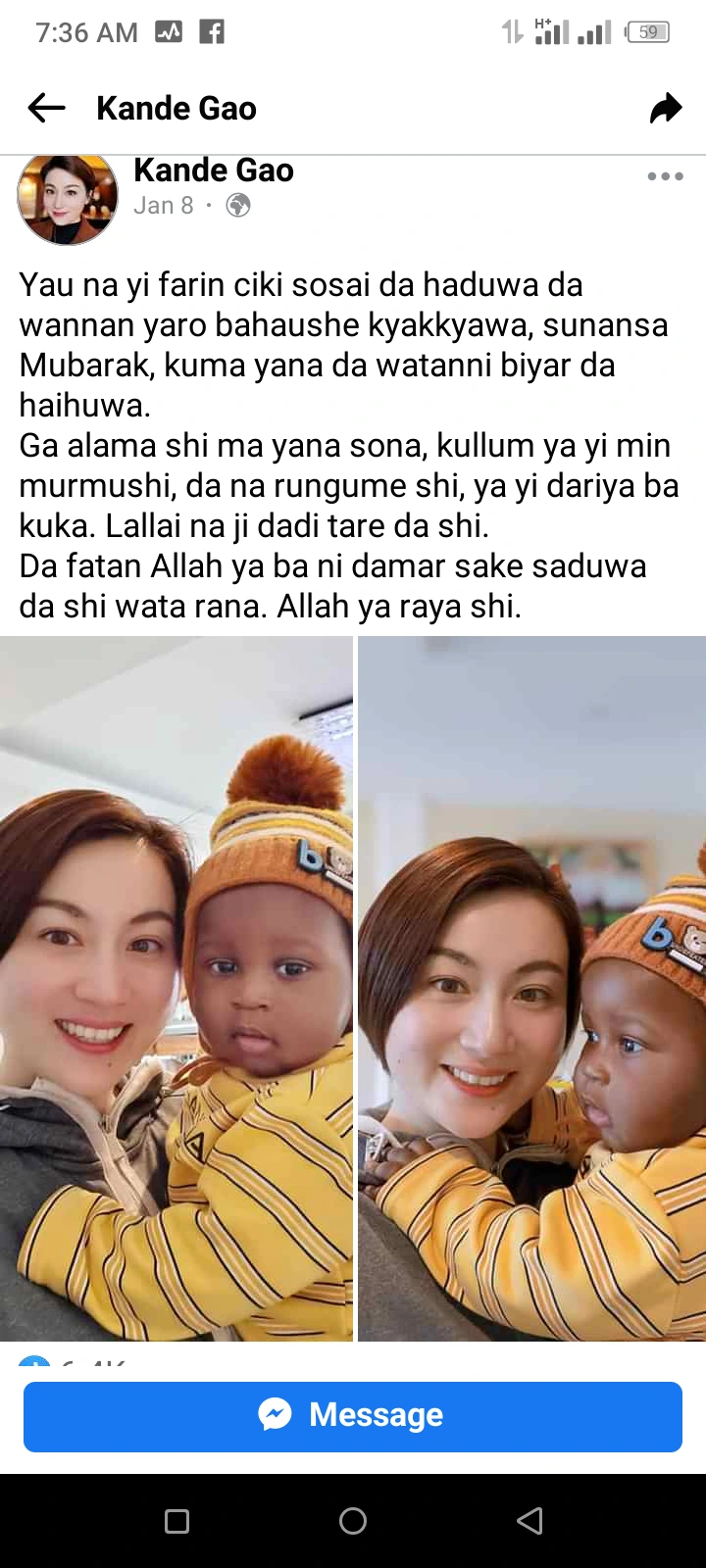 She also posts many videos where she taught people how to speak in Chinese language. She has many thousands of followers on her Facebook accounts, who are mainly Hausa people. Kande Gao really has thirsted for the Hausa language.
Kande Gao also dresses in Hausa traditional modes of dressing. See some of her pictures below.