Married Lady Whose Husband Was Shot By Burna Boy's Bodyguard Finally Opens Up On What Happened
The married woman whose husband was shot while having fun in a nightclub by Burna Boy's security guard has finally shed more light on what happened and how Burna Boy and the club owner, Obi Cubana reacted to the incident.
Briella N, who happens to be the lady whose husband sustained a bullet wound during the fracas has made it known on her Instagram page that she took some time to heal and process what happened to her best friend and her husband after what happened in a night club in Victoria Island, Lagos following their visitation to Nigeria from America for their friend's wedding.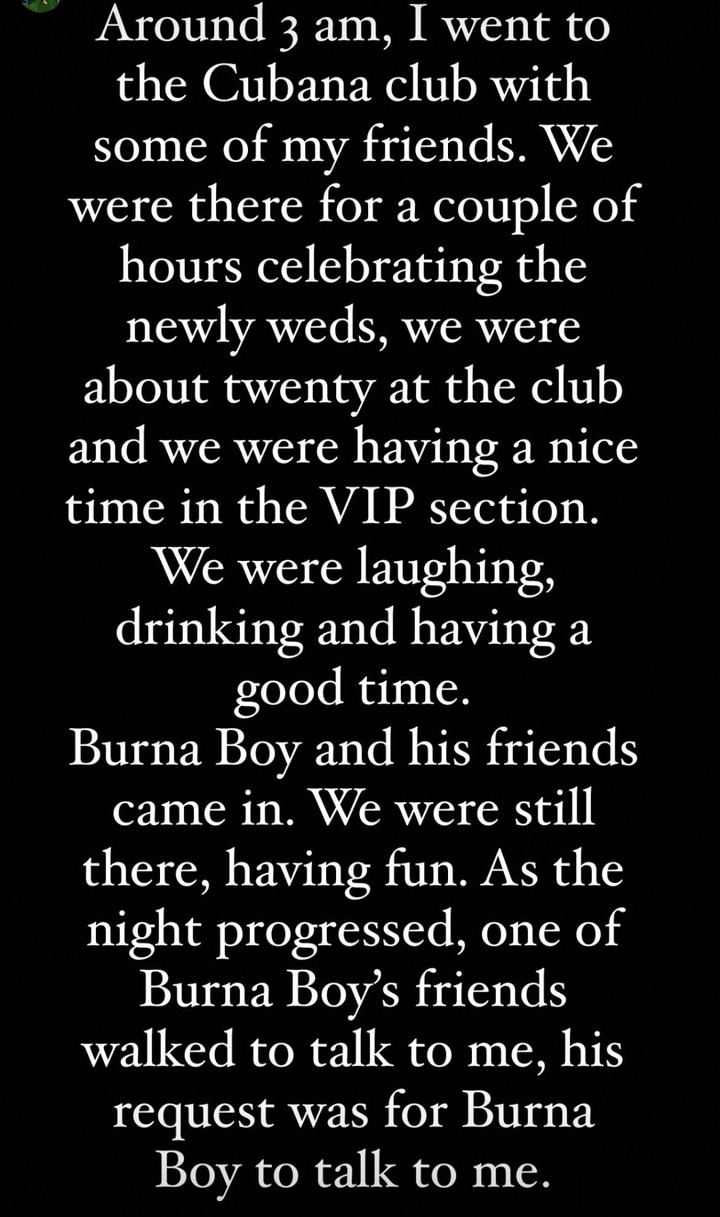 She stated that she went to the club around 3 AM with some of her friends to celebrate the newly wedded couples and while enjoying, Burna Boy sent one of his friends to her after he came in but she refused that she has no interest in talking to him. She went ahead by saying that he came the third time, but her response was the same until one of Burna Boy's attracted her friends and then the situation degenerated into a fight.
Briella N went ahead by saying that, the security at Cubana stepped in and we were able to calm everything but shortly after, another fight started and Burna Boy's friends started shooting as she was held down but one of Burna's friends that she hurt her shoulder. She made it known that one of her friends told Burna Boy to calm the fight, but he laughed and held onto his car whilst being protected by security.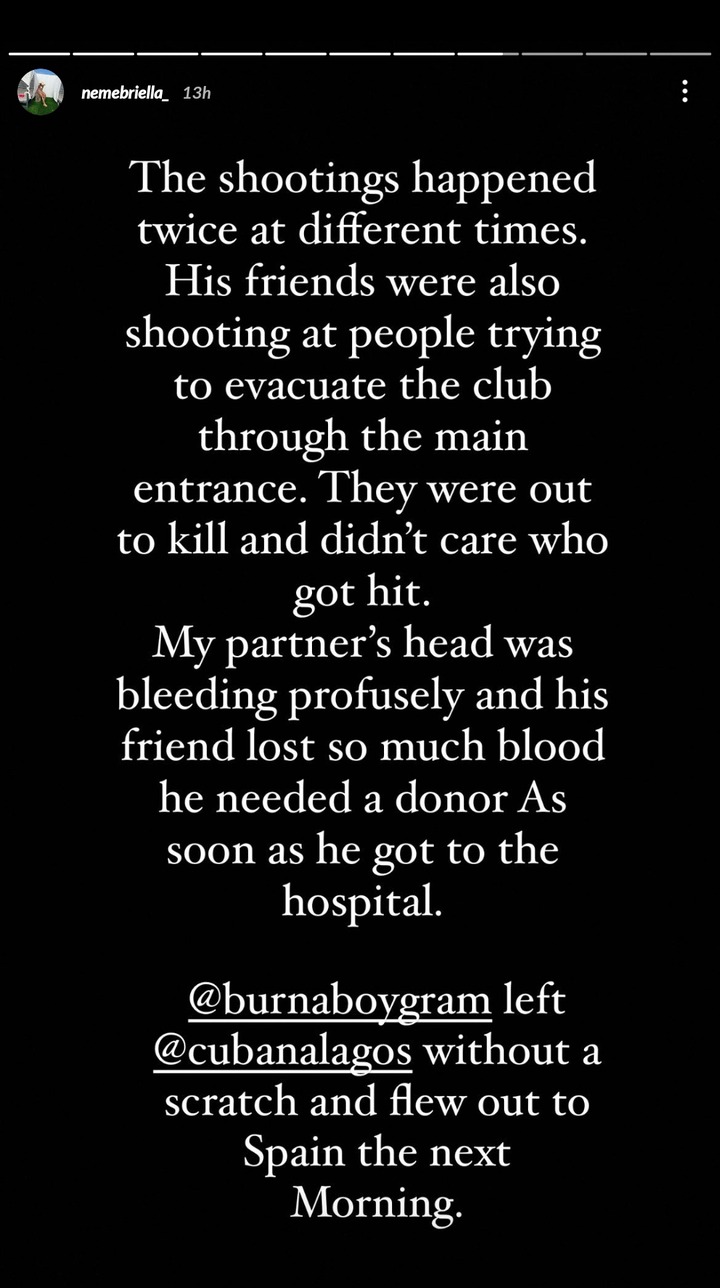 She also added after the incident, Obi Cubana who happens to be the club owner reached out to her after four days and promised to get justice for what has happened, but eleven days after, nothing has happened.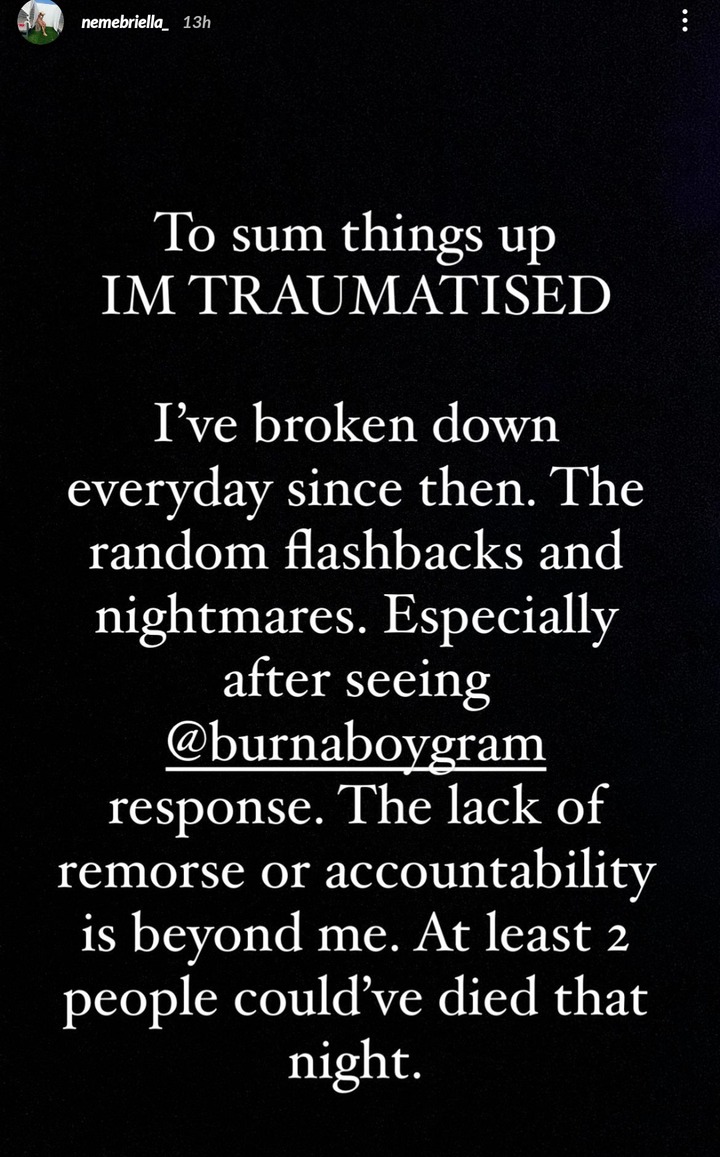 Briella N concluded by saying that she is traumatized remembering all the things that happened because two people could have died that night.