Paul Pogba will return to Juventus from next season. The midfielder left Manchester United for his second spell as a 'bianconero', where he will earn 8 million euros per season.
Paul Pogba's future is set. After an eternal 'back and forth' with Manchester United to extend his stay at Old Trafford, the player made the decision to leave the ranks of the team led by Erik Ten Hag once his contract with the Manchester based club expires on June 30. In this way, the midfielder will put an end to his second spell with the Red Devils, which began in 2016 after they paid Juventus 120 million euros to sign him.
This scenario has been taken advantage of, precisely, by the Old Ladies, who have managed to convince the world champion to put himself under the orders of Massimiliano Allegri from next season. Paul will return to the Juventus Stadium, where he was a top player between 2012 and 2016. At that time, the player left England because he did not have the confidence of Sir Alex Ferguson and joined the 'bianconeri' as a free agent, a situation that will be repeated next summer.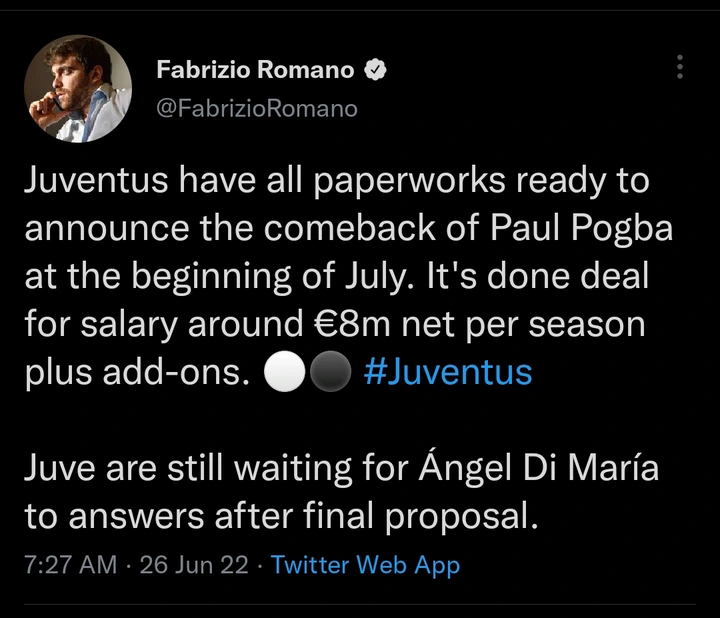 Now, with his arrival in Turin, Pogba will become one of the highest paid players in the squad, earning €8 million net per season plus bonus, putting him on a par with Matthijs de Ligt. One step below him are Ramsey and Rabiot, whose emoluments are close to 7 million net, which is why Juventus will be looking to sell them during this transfer window. Finally, Szczęsny and Bonucci complete the top spots, receiving 6.5 million net per season.
A 'hectic' summer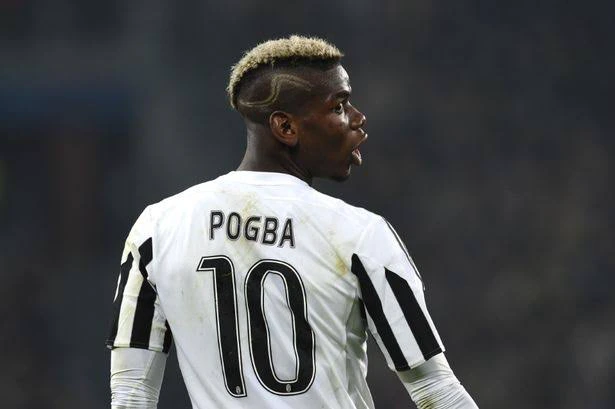 For their part, from the Juventus Stadium they hope that the arrival of Paul Pogba will not be the only one during the summer. The 'bianconeri' are looking to become competitive again both domestically and internationally and are aware that they need to reinforce certain positions to turn the team's dynamic around. To this end, they have set their sights on Angel Di Maria as a replacement for Paulo Dybala, who will leave Turin with a free transfer under his arm. The Italians are also hoping to take over the entirety of Álvaro Morata's contract, who spent last season on loan with Juventus.
Finally, a contract extension for Matthijs de Ligt is one of the priorities in Turin. The Dutchman is tied to the Italian Giants until 2024 and has made known his desire to leave Italy, so the 'Juve board' are doing everything possible to retain the player they see as the leader of the team's defence in the future and the successor to Giorgio Chiellini. Meanwhile, Chelsea are keeping an eye on the defender's situation and are willing to offer a large sum of money to bring him into their ranks.