Check Out 10 Stunning Photos Of DJ Cuppy Rocking Beautiful Fendi Outfits
DJ Cuppy has always been a lover of fashion and she is known for coming out in styles with her varieties of outfits.
One can tell that DJ Cuppy has a great sense of fashion as she is known for wowing her fans with her stunning dresses.
She once made it known that once it comes to fashion, her favourite brand is Fendi and she is known for using the phrase "Offending with Fendi".
She coined this phrase because she loved the brand, Fendi so much and she even was willing to be their brand, Ambassador.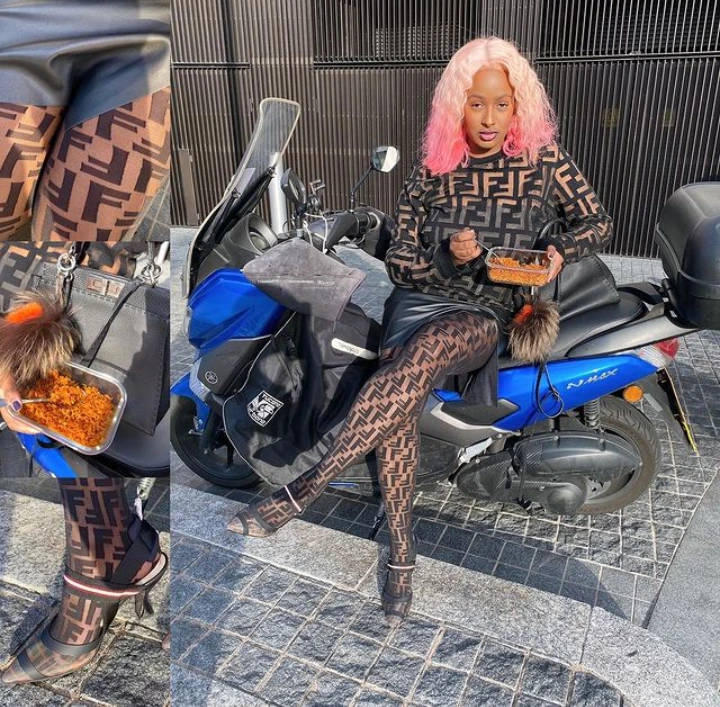 DJ Cuppy, whose real name is Florence Ifeoluwa Otedola, is a disk jockey, producer and artiste. She is also the daughter of the popular Nigerian businessman, Femi Otedola. She has worked with varieties of artists in Nigeria, the likes of Zlatan, Fireboy, Teni and so on.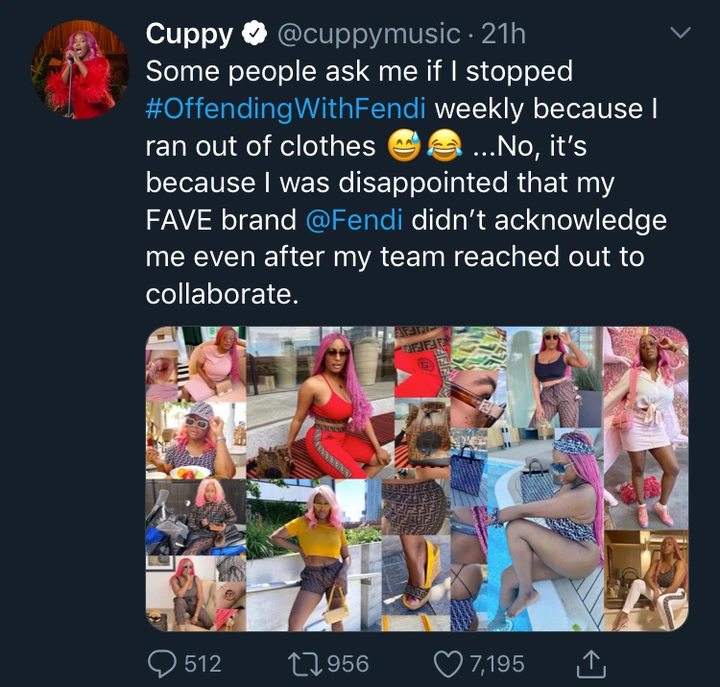 Some hours ago, DJ Cuppy revealed in a tweet that she had to stop putting on the Fendi design and also stop using the phrase "Offending with Fendi", not because she ran out of clothes, but it is simply because, her favourite brand, which is Fendi, didn't acknowledge her even when her team reached out to them. She said she is disappointed in the brand for refusing to collaborate with her. This means that DJ Cuppy really wants to partner with the brand, Fendi, but the brand didn't allow her.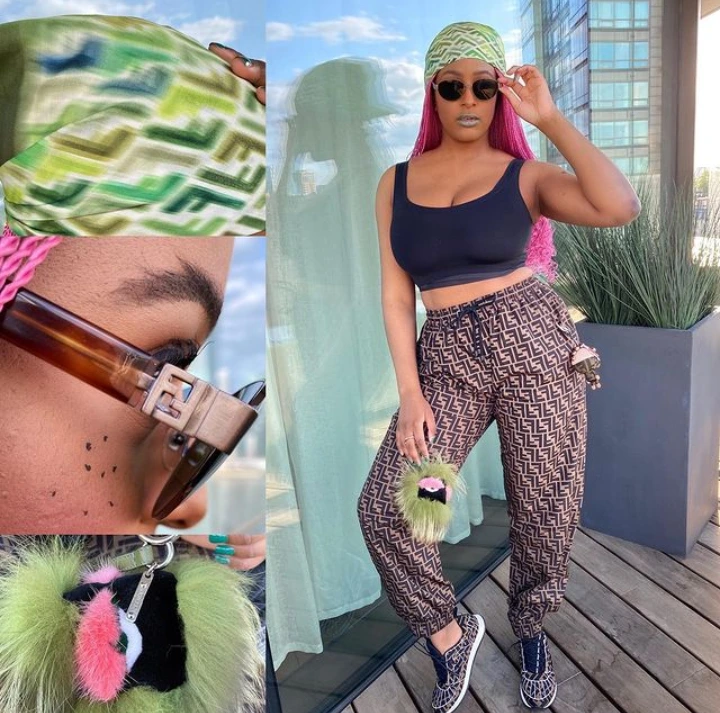 But still, one can't help but admire how Stunning DJ Cuppy looks in her Fendi outfits. They look very adorable on her and she is always killing it. She rocks the Fendi outfits in varieties of styles as she is always looking different and new with each outfit. This must be the reason why she wanted to collaborate with Fendi and be their ambassador but didn't get acknowledged due to reasons best known to the brand.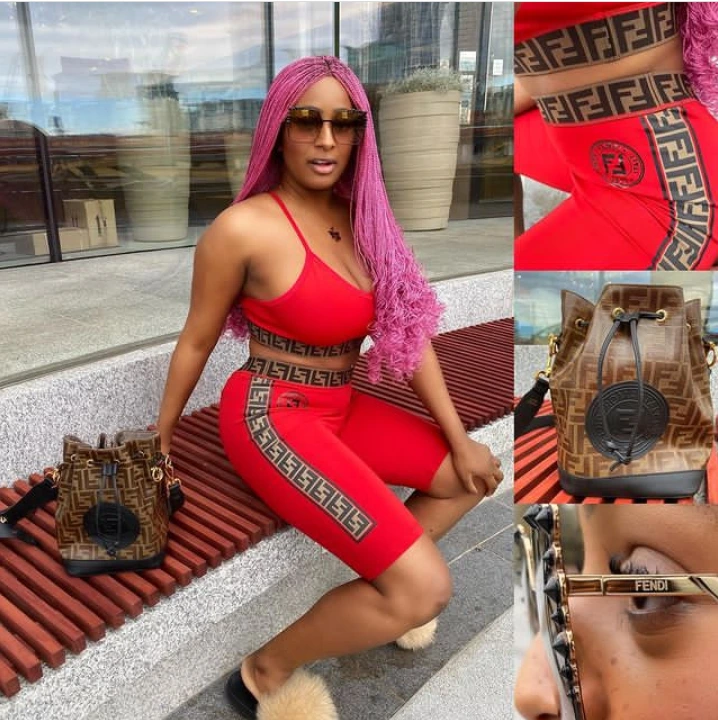 See more stunning photos of DJ Cuppy, rocking her Fendi outfits below.