There are so many social media handles that are created by scammers on the internet. These fake social media accounts are used to mislead the public, many people have been defrauded of these accounts that claim to be authentic.
The federal government has made an important announcement concerning a Twitter account that wants to impersonate the real account of the "federal government of Nigeria".
The federal government warns the citizens of the country to be aware of the news that is not published by verified accounts on social media platforms. The FG uploaded a fake account that plans to illegally represent them, the government doesn't want people to follow the Twitter account because it can be misleading.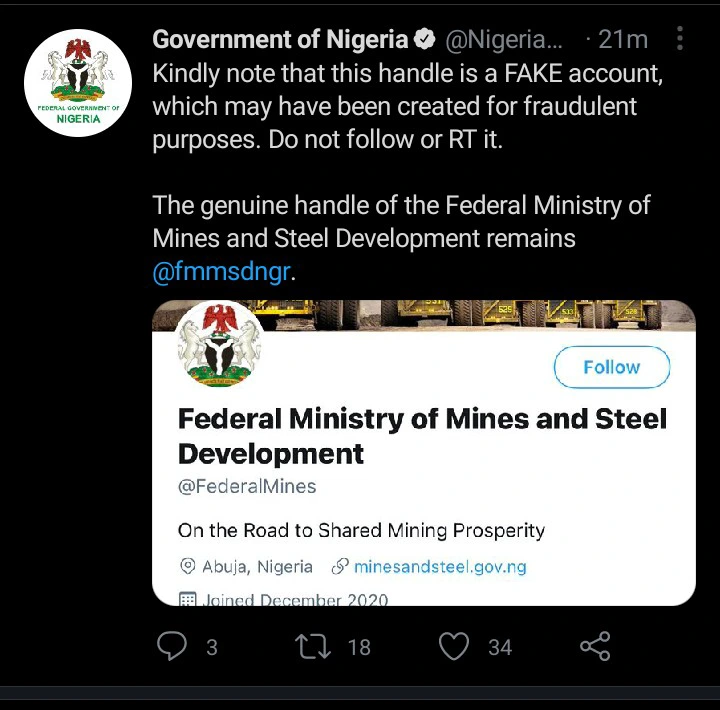 My dear people, don't read any news that comes out from the reported Twitter account. The account is not verified and tends to mislead the citizens of the country.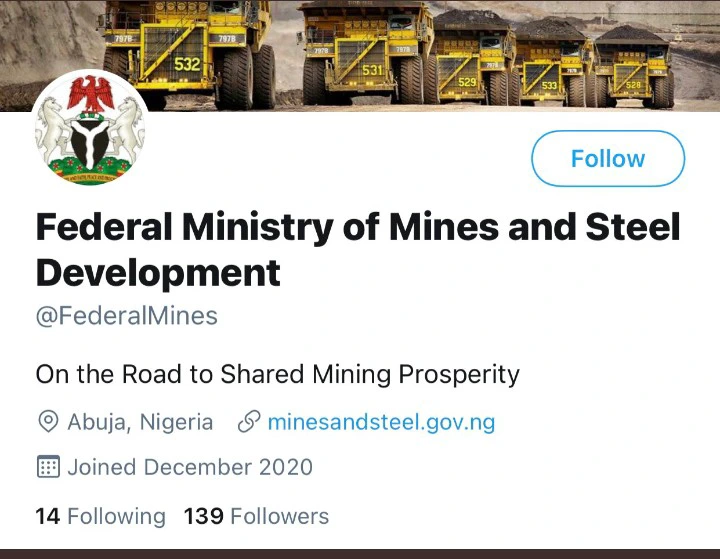 See some people's reactions.