Arsenal suffered yet another defeat at Villa Park to make it two consecutive loss in the Premier League in an early kick-off, as they lost 1-0 to Aston Villa on Saturday 6th of February 2021, the defeat came just four days after losing 2-1 to Wolverhampton Wanderers at the Molineux stadium.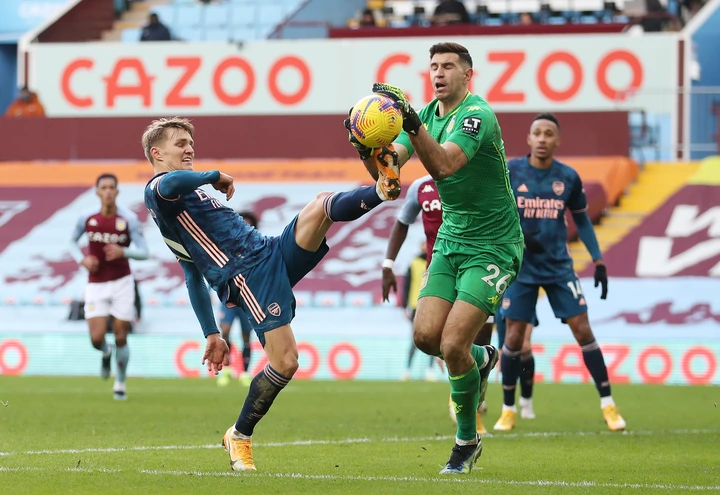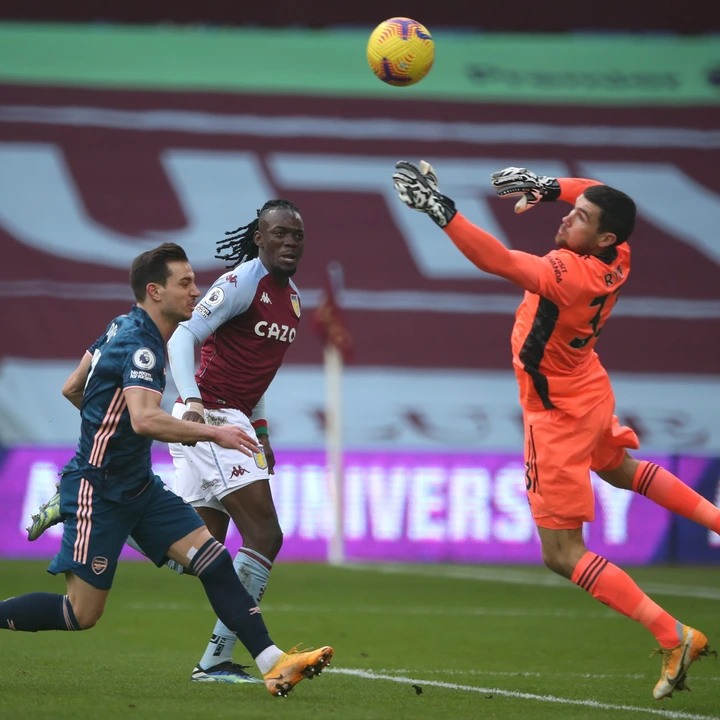 Early second minutes goal by Ollie Watkins made Aston Villa complete the league double over Arsenal, for the first time since 1992/1993, winning 3-0 and 1-0 In both games respectively. Interestingly Emiliano Martinez who was Arsenal's former goalkeeper has now played against his former club two times this season and it's now two wins, two clean sheets and two places ahead of the North London club in the Premier League.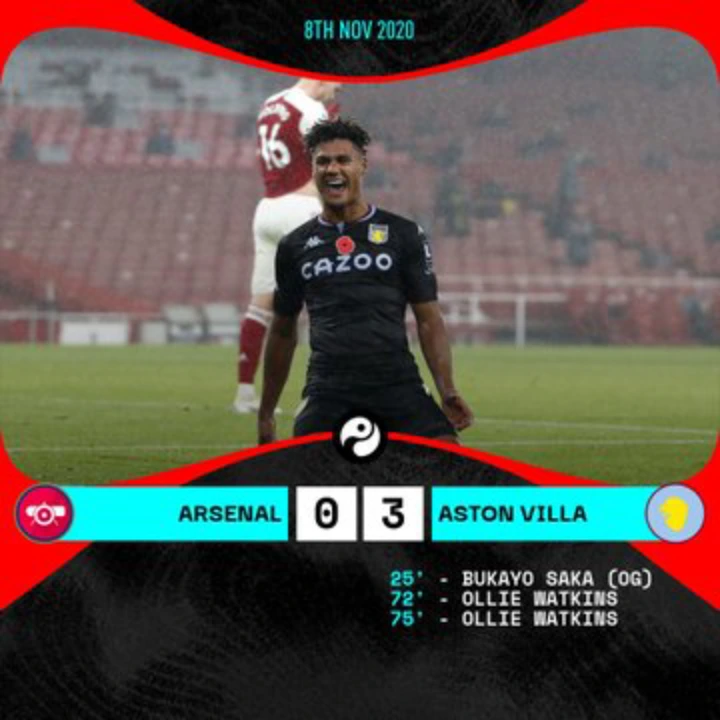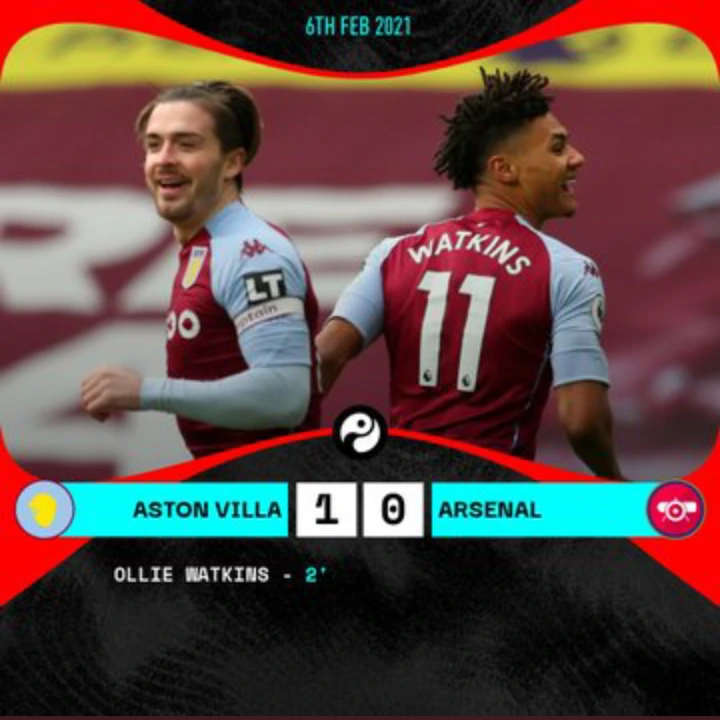 After the game at the Villa Park English broadcaster, journalist, writer, and television personality. Who's known to be a staunch Arsenal supporter and lover, tweeted his displeasures to the result, as he tweeted saying "Ten Losses in 23 League games, not good enough" says the 55 years old presenter and broadcaster.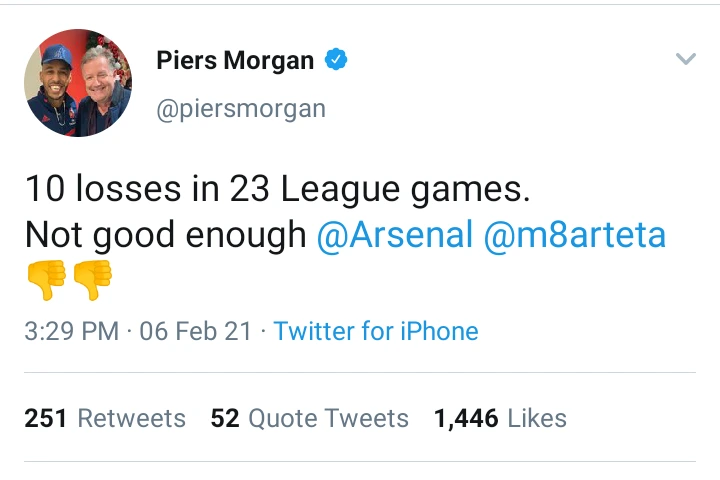 The North London Club still remain in 10th position, but could still go down if all other matches are concluded later today (Saturday) and on Sunday, if results didn't go their way. Aston Villa are now five points off the top four places with a game in hand.