Aliko Dangote is a Nigerian billionaire business magnate and philanthropist. He is considered to be the wealthiest person in Africa.
Dangote hails from Kano state and he's an ethnic Hausa Muslim.
Also, he is the chief executive officer of the Dangote Group which was established as a small trading firm in 1977, that same year Dangote relocated to Lagos to expand the company.
Today, it is a multi trillion-naira conglomerate with many of its operations in Benin, Ghana, Nigeria, Zambia and Togo.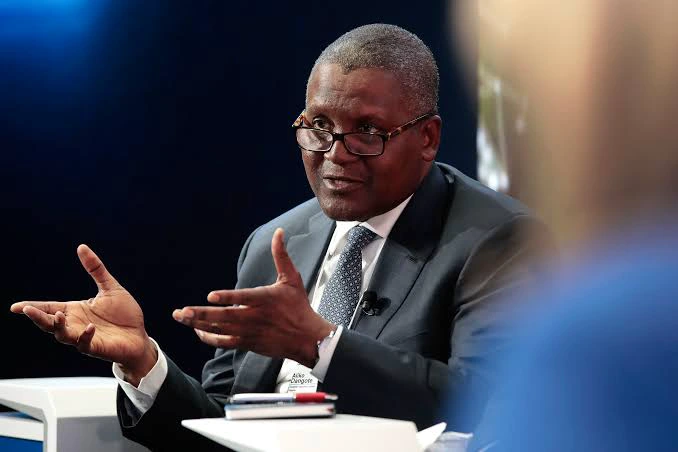 Dangote dominates the world of business in agriculture and he's equally one of the biggest philanthropists in Africa.
Every business inclined fellow looks up to Dangote for inspiration.
In light of the above, check out 10 famous quotes from Aliko Dangote that will motivate you;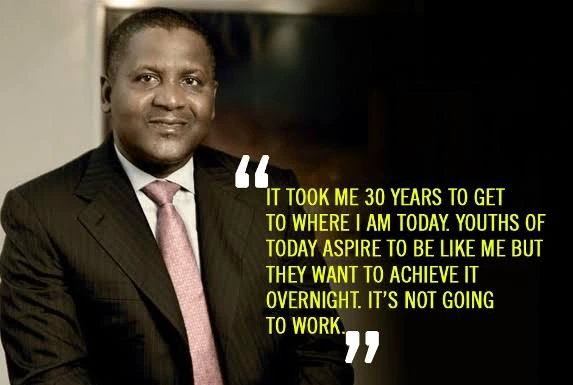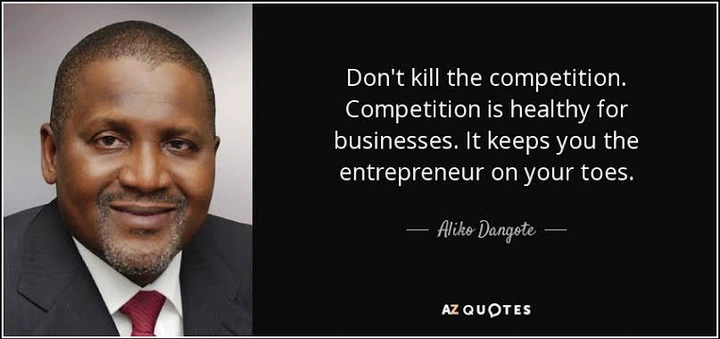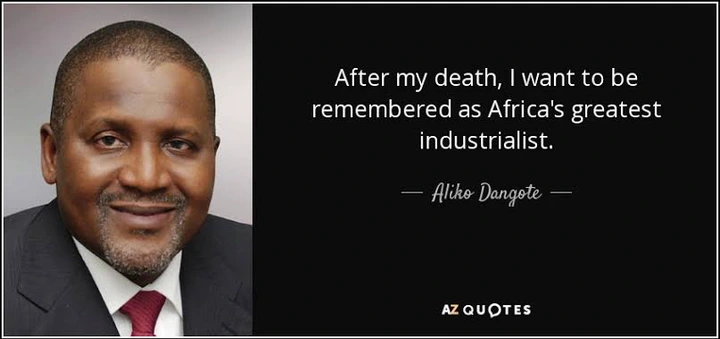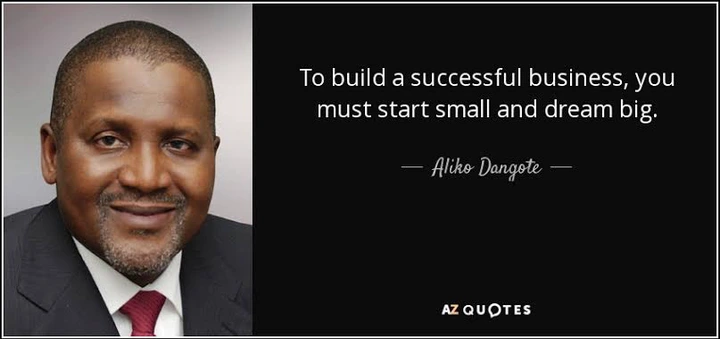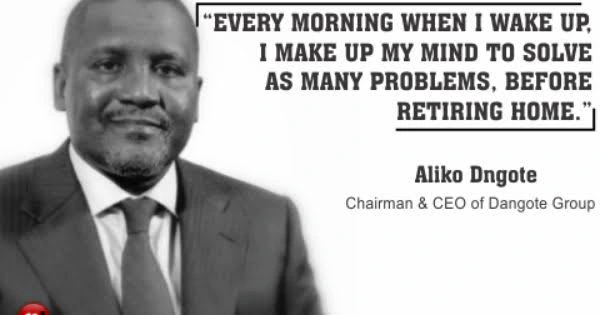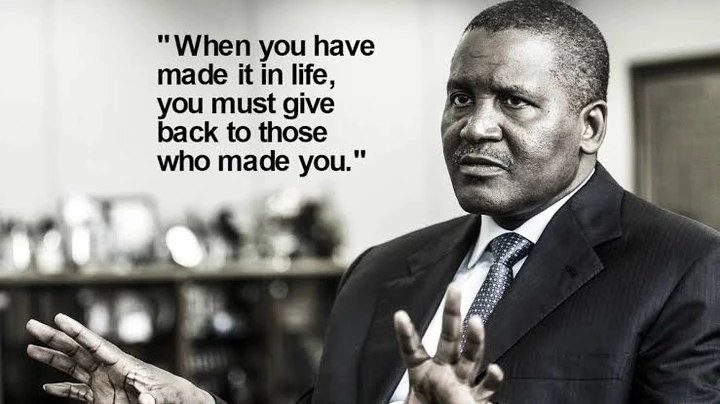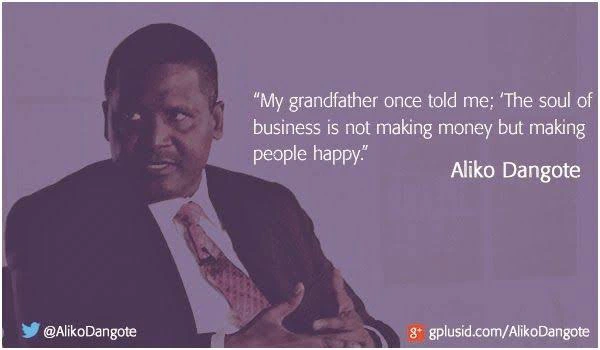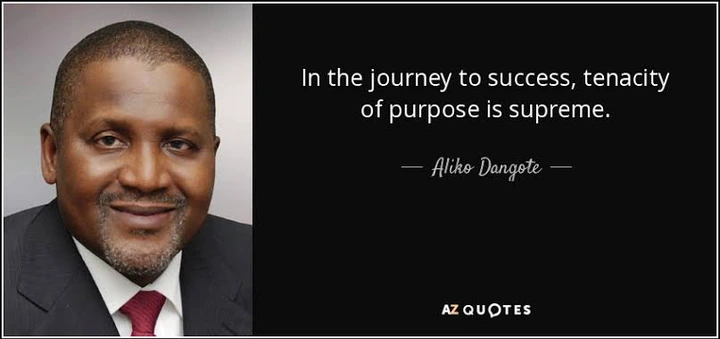 However, wealth seems to run in Aliko Dangote's family as history have it that his great grand father Alhaji Alhassan Dantata was the richest West African at the time of his death in 1955.
Dangote lives in Lagos, Nigeria, he has been married and divorced twice.